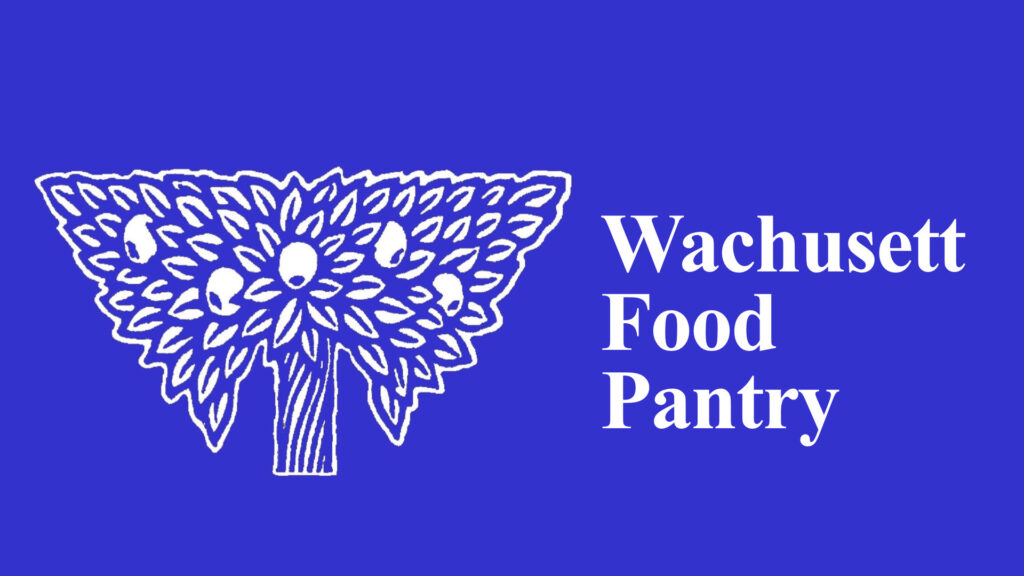 Who We Are
The Wachusett Food Pantry (WFP) is a non-profit, non-denominational, volunteer organization founded in January 1995 after a careful needs assessment of the Wachusett area. The pantry is a free-of-charge, emergency, monthly food program offering 3-5 days of meals to any family in Holden, Paxton, Princeton, Rutland, or Sterling with either a short-term or long-term need.
What We Provide
Non-perishable groceries consistently provided include cereal, rice, macaroni & cheese, peanut butter, pasta, ground meat, canned tuna, canned fruit and vegetables, and 100% juice. In addition, a variety of personal care, special diet, snacks, and baby care items are often available. Fresh produce, meat, cheese, and bread are distributed as long as supplies last. The amount of food received depends upon the size of the family.
Whom We Serve
Anyone living in Holden, Paxton, Princeton, Rutland or Sterling is eligible to use the pantry upon completion of annual registration. Proof of residency is the only requirement. The Wachusett Food Pantry does not discriminate against race, religion, color or age. The WFP and its volunteers value and respect the privacy right of its recipients. The pantry has served approximately 1100 families since inception, some very occasionally and others quite regularly. About 140 families are served every month.
Our Board of Directors
The Board of Directors is composed of volunteer, local community members committed to its hunger-relief mission. The Board actively participates in the monthly food distribution, as well as overseeing general pantry management and compliance with governmental and Worcester County Food Bank requirements.